After IBM acquired my last company in 2010, I led a high-growth global business for several years and worked with CIOs on transformation initiatives. While it's challenging in a startup to align a team around ambitious goals and achieve great outcomes, it's much harder in large, complex enterprises. I experienced these management pains first hand in my tenure at IBM, where teams are global, organizations are matrixed and there are a million distractions.
To drive truly great results, leaders need to be truly great.
That means communicate goals constantly, triage priorities in real time, ensure the right work gets done, report results upward in the organization and give team members feedback to keep them engaged and improving. Although there are 169 million business managers in the world leading 3.1 billion workers, there were no apps for these fundamental leadership actions. Instead, it takes 10-20 hours a week of manual labor and most leaders are terrible at it — there's too much competition for their time and not enough hours in the week.
Enter Workboard — the app designed to give managers the capacity, coaching and tools to manage dynamic priorities, get real time visibility and alignment, make 1on1s useful and provide regular, meaningful feedback. It's the only app to connect goals, execution and feedback — essential to making work relevant and feedback authentic for employees and the foundation of achieving great results.
Leaders at all levels tell us it's the solution they've long been looking for.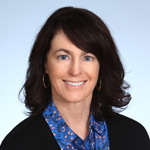 Deidre Paknad
Founder and CEO
Bio