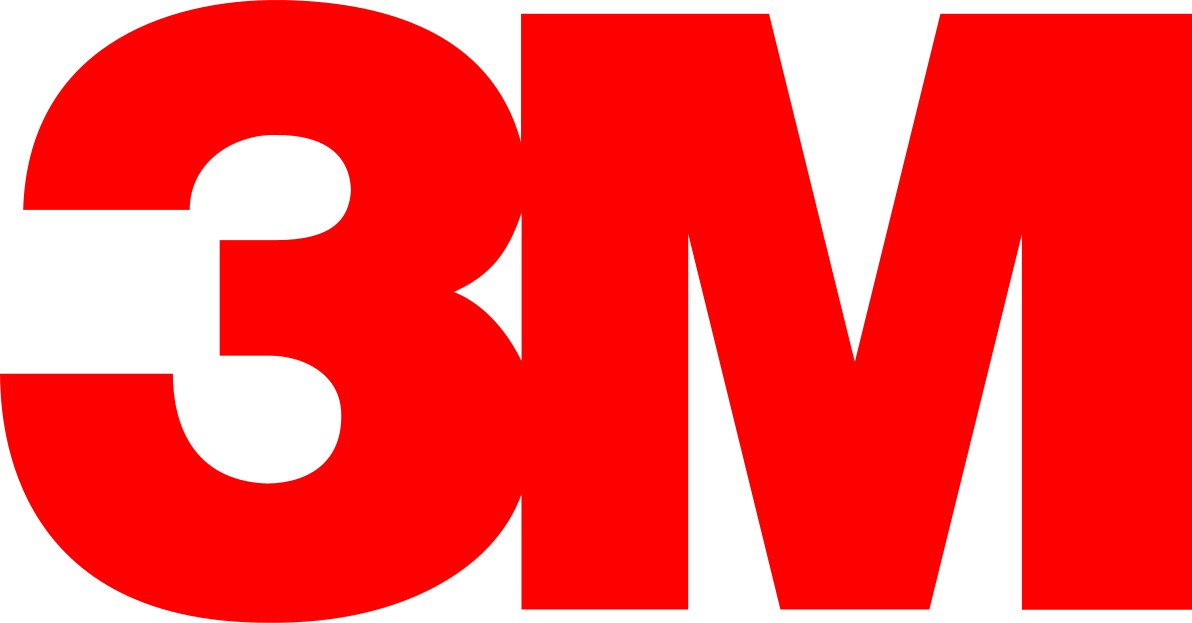 With more than 96,000 employees and 122,416 patents, 3M sells products across 200 countries with annual sales totaling $32.1 billion. It is on the Dow Jones Industrial Index and has paid dividends to its shareholders uninterrupted for more than 100 consecutive years.
Phil Clark is VP, Research And Development, Automotive and Aerospace Solutions Division at 3M — makers of the ubiquitous Post-it note, Scotch Painter's Tape and N-95 respirators. 3M is one of the most storied and innovative product companies in the world with a long history of novel invention. And it turns out one of the first products that put the company on the map — sandpaper — was the result of a pivot!
To build on its innovation legacy and accelerate new product introduction, 3M adopted OKRs and WorkBoard in 2020. Phil shares their why, the impact they've seen and where they're taking their accelerated commercial efforts next.
WorkBoard: Phil, tell us a bit about 3M's innovation climate and culture.
Phil Clark, VP, Research And Development, Automotive and Aerospace Solutions Division, 3M: Our four business units and our many cross-functional teams need to collaborate to discover product applications that solve pain points for customers and to bring those products to market. Our company strategy is to find all the commercial applications across all our markets for our research discoveries.
This collaboration is the bedrock of 3M. It's about taking technologies, making them well known across the company, and then finding new ways to use them in other applications.
In that spirit, legally, no single business unit owns a technology. Each technology is its own LLC and the LLC licenses the technology to every business application that uses it. Many functions come together to make sure we are doing the right things and asking the right questions to sustain and support our business.
"With an outcome mindset, our objectives are both aspirational and define the team's purpose."
Why the shift to OKRs?
The syntax of OKRs helps us be even more intentional in solving problems for customers and articulating them in a way that conveys the business value. OKRs are an efficient and effective way of doing that even within a research environment.
Our history at 3M shows the power of making accidental discoveries — starting with 3M's original pivot from a mining venture a century ago. Most famously, 3M found a purpose for an adhesive technology that was considered a technical failure at 3M because it stuck lightly to surfaces. Then a 3M scientist, frustrated by the scraps of paper falling out of his hymnal book during choir practice, used it to mark his place. Post-it notes were born.
3M has a long and rich history of aligning people with their passion, encouraging employees to spend 15% of their time to proactively cultivate and pursue innovative ideas that excite them and solve important problems, but which may not be connected to their primary projects.
When you take the time to develop objectives that are aspirational then you define the team's purpose. The key results are the signals that you have achieved your objectives. Combined, they inspire people and get them focused on what work will create the outcomes they want to achieve.
"With WorkBoard, more time at 3M is spent focusing on our customers and accelerating innovation."
You now have a common language for results — it's more intentional and more broadly understood.
Exactly. OKRs provide a common language. It's both the syntax of OKRs and our shift to an outcome mindset to be more intentional. Our conversations are now more purpose-driven because we have a common set of questions we use that are built into Business Reviews to provide transparency into what a team is trying to achieve and why. It allows us to quickly focus on meaningful discussions.
So teams are outcome aligned and more motivated, and now you are accelerating your operating rhythm as well.
Our new product commercialization process is a stage-gate process with each phase requiring specific deliverables. The goal is to develop solutions to our customers' most important challenges. My division was spending 25 minutes on each review, leaving only enough time for a "CliffNotes" style business review with limited discussion among the executive team on solving problems - a shallow read out that took teams over a week to prepare in addition to the many precheck meetings we held by function.
With WorkBoard, we now come into these gate reviews already knowing each other's objectives, key results, and updates so we use our time for meaningful problem solving and discussion rather than getting facts without time to dig into them.
After our first quarter with OKRs and WorkBoard, our teams had reduced meeting preparation time from a week to 30 minutes. Gone are the days where people spent a week preparing for a gate review. That's not valuable work — people get time back to focus on the customer and move innovation forward.
We've also improved the gate review process as a benefit of higher alignment and transparency: we now have multiple tracks for approval rather than the single one we had before. We didn't change the deliverables for the gate reviews, we just changed who the gatekeepers were and as a result, we halved the number of gate reviews going before the operating committee. As a result, we were able to double our discussion times from 25 minutes to 50 minutes allowing the operating committee to spend more time problem solving than gatekeeping. Our 50-minute discussions are real discussions, no longer the CliffNotes version.
"WorkBoard enables asynchronous, outcome-focused collaboration which greatly helps our global teams and culture."
More clarity and time to create value must be energizing to your product teams.
It's been energizing! And it's also created a more inclusive environment for teams and stakeholders. Operating committee members, of which I am one, were often viewed solely as approvers, but I want to be a participant rather than critic. That's why I got into this business. I want to be a part of changing the world — that's why we all show up every day.
The Outcome Mindset has really spread across teams and crystalized our aspirations, It's enabling us to articulate the value we drive, get energized, motivated, and inspired by our objectives. It's helped me make sure we're talking about the right things and working results to achieve our aspirations. It was a natural extension of what we're trying to do.
I came here as a director to do great things, teams come to work to do great things, and now we're all in this together we're rowing in the same direction. I am reminded of the African proverb, to go fast, go alone; to go far, go together. We are achieving great results.
Was there an unintended consequence of OKRs, outcome mindset and WorkBoard that surprised you?
While we didn't predict or set out to achieve this, the WorkBoard platform has been a great bridge for cultures and time zones for our global team. It enables outcome-focused, asynchronous collaboration across time zones and cultures in the U.S, Germany and Japan. Our colleagues in Japan set their OKRs with WorkBoard coaches and the next day we could all see them — we quite literally were aligned overnight.
Colleagues for whom English is a second language really prefer the data-driven discussions that WorkBoard makes possible. The real-time status and visibility make it much easier for each team to progress in its own time zone. Having a common platform and results language is a game-changer for clarity and alignment across these teams.
I'm excited about the impact and momentum we have — and it's expanding quickly as more teams adopt the mindset and WorkBoard and our network of OKR coaches expands. People are highly motivated and they recognize it's only going to get better!