Objectives & Key Results
Rather than an academic exercise, WorkBoard is the active OKR solution you can run the business with.
Collaboration
Coordinate and share work within and across teams. Bring deliverables, discussions and docs together transparently.
Team Meetings
Put OKRs, deliverables and docs on the agenda and capture the takeaways. Minutes are published automatically.
One Click Reporting
Publish strategic plan and project status, OKRs, alignment reports, business reviews, and project updates in one click. Share via email, print or Slack.
Projects & Workstreams
Visibly align projects to strategic priorities and OKRs; results flow up and everyone can drill down. Gantt charts, workflow and calendars in a simple elegant interface.
1on1 Meetings
Easy, effective framework for coaching conversations. OKRs are on the agenda; topics and takeaways are captured in shared journal.
Personalized Views
WorkBoard is used by everyone – from the CEO to the first-level marketing coordinator. Executive, manager, individual contributor views give everyone relevant, personalized views.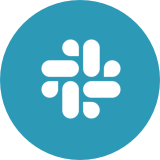 Smart Bot & Chat Interface
With WoBot, ask how you're doing on plan in Slack or Microsoft Teams! Use conversations to get or update plan and project status, give badges and more.
Results Accelerator
Get a faster more successful start on high-cadence planning and OKRs with our advisory services. Our coaches facilitate the OKR setting sessions and help teams define better results.
Popular Integrations
Instant integration with Slack, Outlook, O365, Jira, Asana, Excel, Google apps mean WorkBoard fits seamlessly into your world. APIs and developer tools make it easy to connect business apps.
Modular Approach
Want to start small or already have collaboration tools? Implement WorkBoard modularly – the components you need when you're ready.
Enterprise Security
Hosted at Amazon Web Services with enterprise-grade security including encryption and key management. Redundancy ensures continuous availability. Use your SAML SSO.