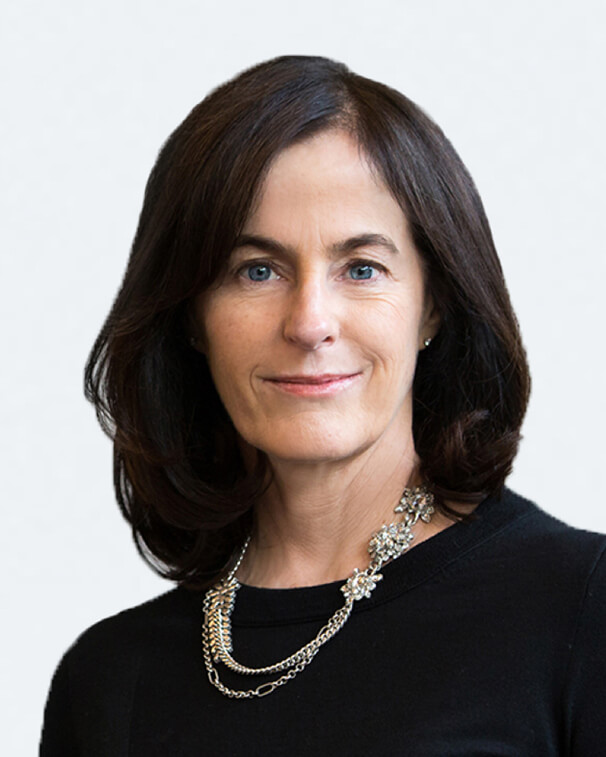 Deidre Paknad, WorkBoard CEO
Listen now:
Deidre Paknad, WorkBoard CEO: Let's talk about the meeting trap. Most of us now find ourselves on video calls all day long — really morning to evening, every day. It has become exhausting, and it has really become what I think of as the meeting trap — it's all talk, no action. You have no capacity left to do any of the things that you discussed meeting after meeting (after meeting). And, in many ways, meetings are robbing us of the capacity we need and the satisfaction we get from doing important work every single day: of actually getting something done.
And what we know now is that video meetings alone really can't drive the business resilience and results that we need as an organization. There just aren't enough hours in the day to quarterback a team, much less an entire company, by jumping on a video meeting.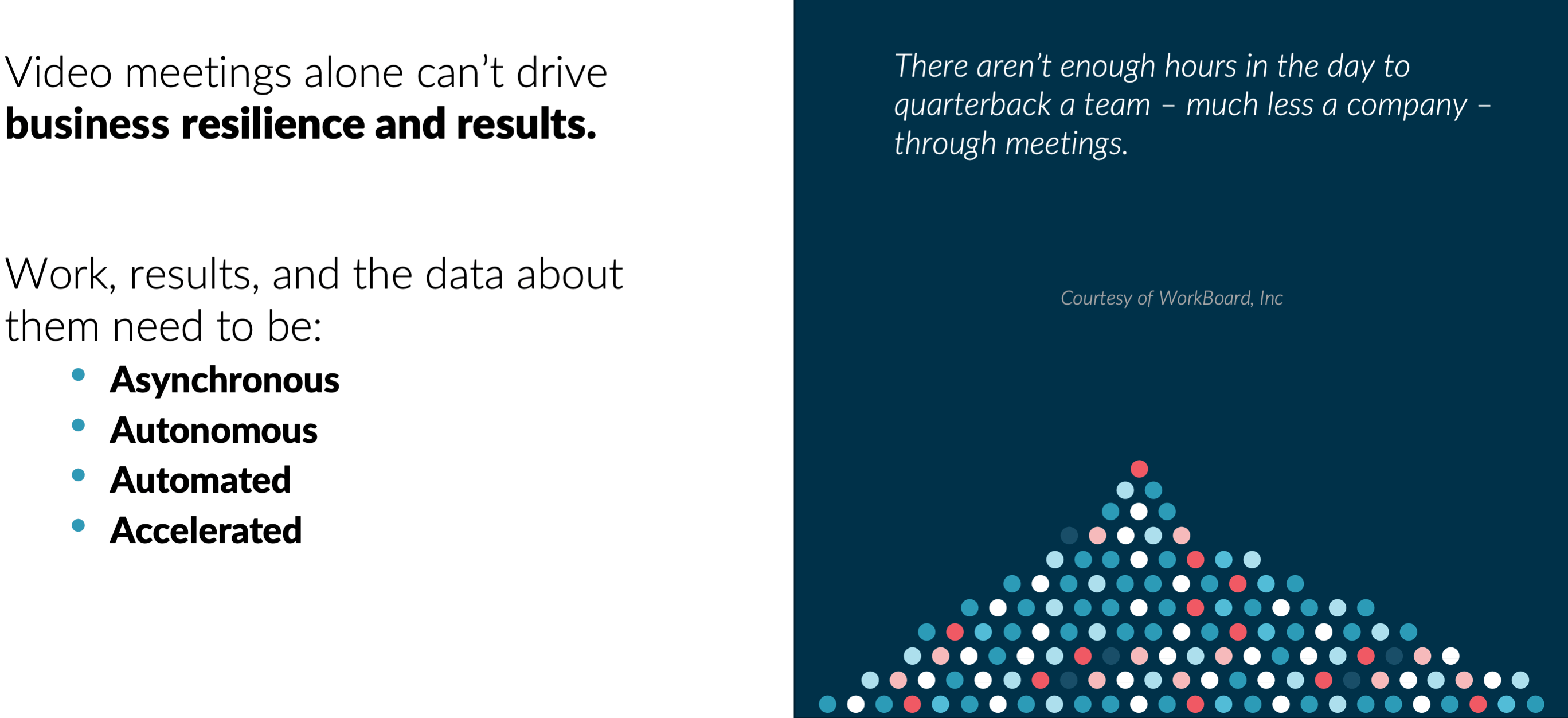 To thrive now, people's work, results and the data about them need to be asynchronous, autonomous, automated, and accelerated.
Asynchronous
People — the members of your team and people across the organization — need to be able to get and share status, facts, and issues reliably with each other without meeting. We need to be able to put the data in a place where we know others can self-serve from it fast and efficiently.
If we can asynchronously, reliably exchange facts and status with each other, then we can also reliably and efficiently make progress on our own, find the facts on our own. We don't need to meet to get them. And that allows us to move forward on our own pace and in the moment — rather than needing to align our moments at 2:00 PM tomorrow when we're all going to meet.
Autonomous
People need to make progress and decisions without the need to convene people for permission or information. There are very few things our team members have control over right now – but the ability to do meaningful work independently should be one of them! What that work is, the information and capacity to progress it independently and the confidence that it matters are essential to their well being and your company's well being. Set them up for autonomy.
For "old school" companies and those with large workforces and limited manager effectiveness, this is a hard but important transition. It requires new digital ways of working and new guidance and expectations for managers.
Automated
After the first two weeks at home, managers and leaders realize they need a lot more visibility and control than they actually have in this distributed world. And so while the instinct — particularly in the middle of the org and the front line — might be to ask for more status reporting and weekly status reports, that's a really hard ask right now.
And it's hard because you know that your team members are homeschooling, caring for their kids, maybe even caring now for their parents in their own home. And some of them are taking Zoom calls from their car because it's the only place that they can actually close the door and get some quiet — but working in your car all day as a knowledge worker or as a member of a team is tough. And so adding another ask on top of their already complicated lives is hard.
Automated status reports and dashboards on important work and results are absolutely crucial right now, so you get the visibility you need without raising the burden on your people; without pushing the cost — and really the consequences — of your lack of digital readiness onto them right now. Now is the time to invest in and rapidly accelerate your digital readiness so you can give them the additional capacity and scale that they need to do meaningful work without adding to that load.
Accelerated
The situation externally is changing very quickly, but you may find that your internal response isn't changing fast enough. You'll need to accelerate your operational response, probably across the board. You'll need to iterate on strategic priorities and align them faster. You'll need to get results and risk data faster, and you'll need to mobilize on actions faster.
So to give everyone more capacity to focus and follow-through, the watchwords are: asynchronous, autonomous, automated, and accelerated.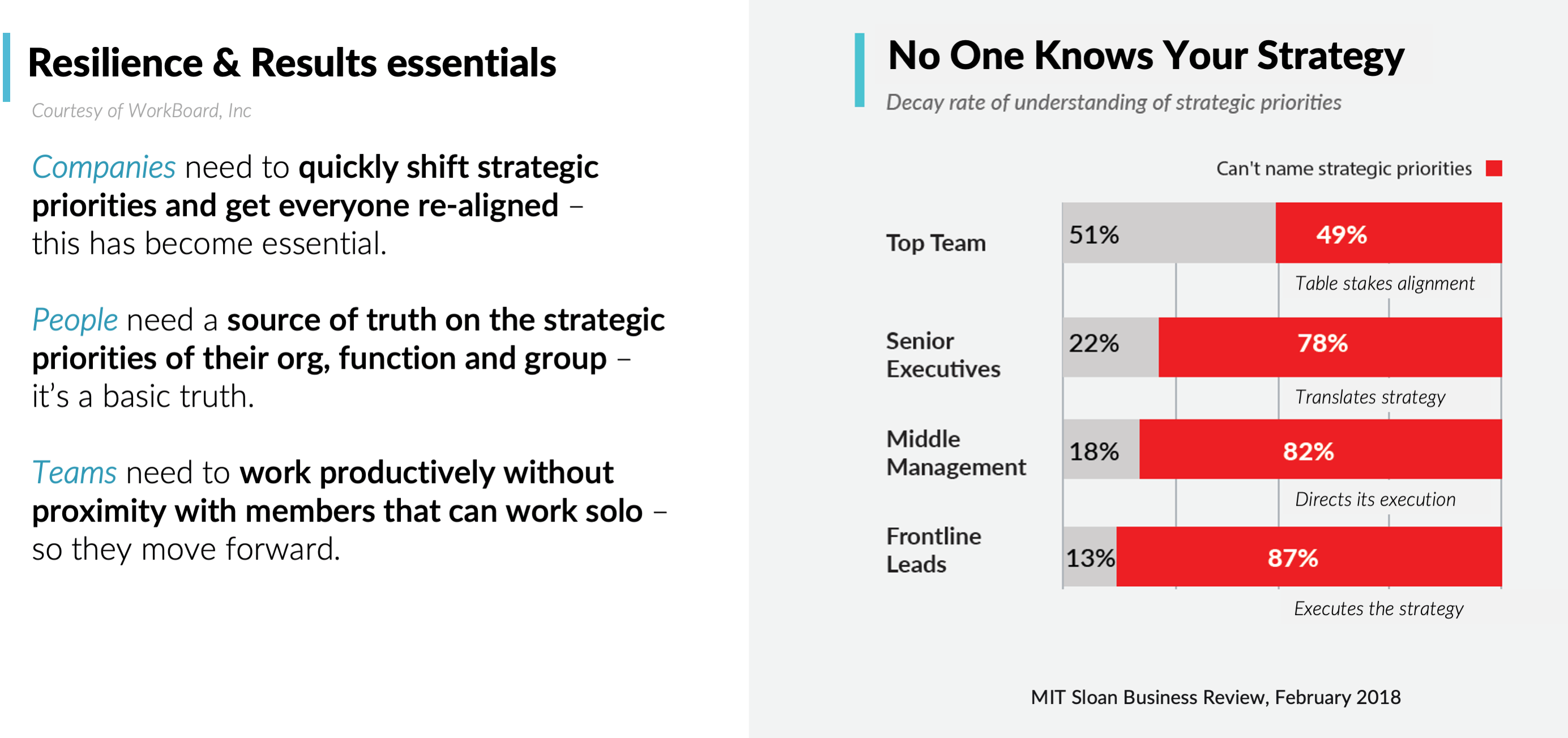 Ultimately, to drive resilience and results now, companies need to quickly shift strategic priorities and get everyone realigned. This ability to do that quickly has become absolutely essential. Not only do you need to do it going into the second quarter of 2020, you're also going to need to do it each and every quarter for at least the next four as we move in and out of this dynamic, slowly and choppily.
Next, people need a source of truth on what the strategic priorities for their organization, their function, and their group are. This is the most basic truth for them to do meaningful work and make a contribution that you need now. They need a single source of that truth — not a different source, depending on who you ask.
And lastly, teams need to be able to work productively without proximity. And the members of those teams need to be able to do meaningful work solo — independent of their teammates — so that they can move forward as individuals and they can move forward as a team.