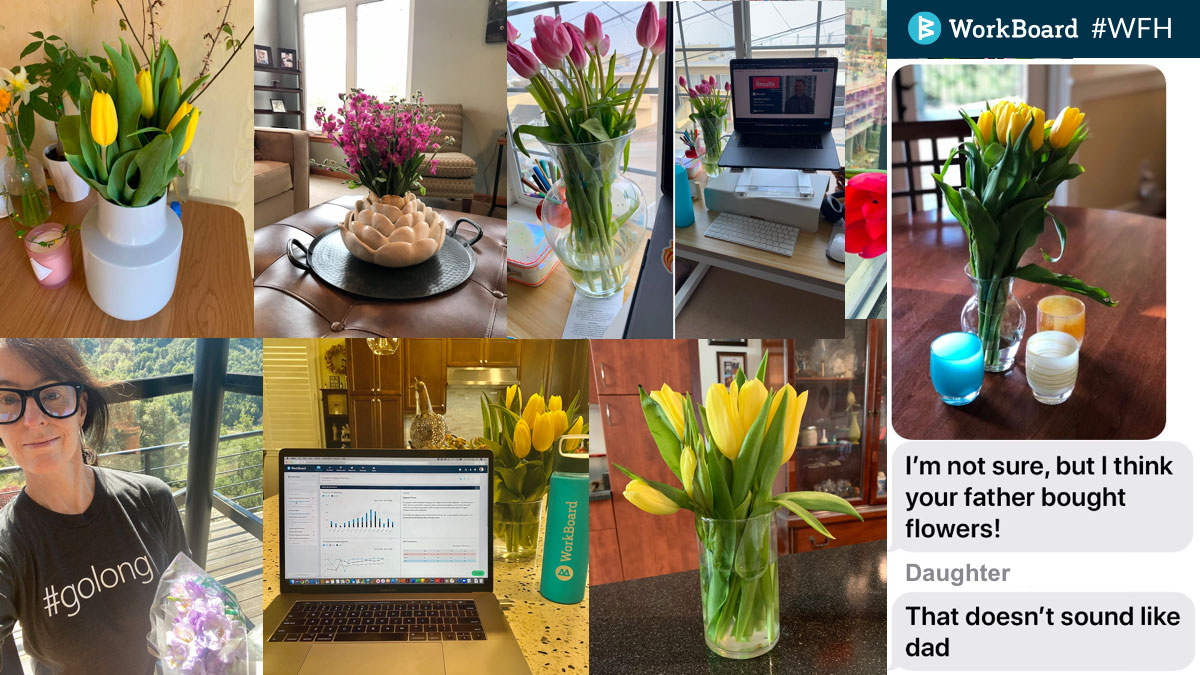 As managers and leaders, it's our job to care for our teams' collective wellness — to bring the conviction and momentum teams need as they are bombarded with fear messages and virus proximity. Earlier this week I shared a number of the steps we've taken to build bonds and increase momentum in this challenging, work-from-home world over Twitter. Many people asked for these in a blog post they could share, so this post includes our leadership considerations and the actions we've taken at WorkBoard.
If your company wasn't born digital or fully moved to digital, this new normal will be more challenging. Even if your organization has long had flexible work options, these are uncertain times and distraction if not fear are at an all-time high. Yet, it's also a tremendous opportunity to lead from the front and to embody what people leadership really implies. This is a rare moment to deepen your team's connections to each other, to your company and its customers, and to rally around business results.
Two weeks ago, we moved to a work from home posture, a working dynamic that I have a lot of experience with from leading a business at IBM from 2011 to 2014 where nearly half of the workforce didn't have a desk at a company location. In fact, much of what WorkBoard does is informed by what it takes to drive fast growth results with a widely distributed team. When every individual is distributed, leaders and managers will need to be very good at a few management essentials to achieve their best results:
Get every team aligned on outcomes. Managers need to take time with their teams to set clear objectives and define the results they're trying to achieve as a team in the next quarter, and make sure those really contribute to the company's objectives. The events of Q1 show us how important it is to build muscle to align and realign on changing business needs each quarter. When teams are co-located, alignment is often assumed — but people can't read your mind in person and they can't read it from home either! When everyone's clear on the outcomes they're driving, they can more easily work independently from their own locations on work that really matters. Many organizations like Comcast, Cisco, Microsoft, Workday, Malwarebytes, Zuora and others use WorkBoard's OKR process and platform for this.
Make progress transparency the norm. You'll need to operate with more trust when people don't see each other routinely, and you can sustain that with transparency. It enables managers and team mates to see progress toward key results without asking and pinging for it; both manager and employee are more effective when "where are you on this?" isn't the dominant thread of their conversations. The transparency helps inter-dependent colleagues be more effective, and is the foundation of trust between employees and managers.
The Human Considerations
In an atypical and more challenging situation like we face now, managers need to think beyond the obvious video-and-chat tools, to the human aspects that keep our teams happily and purposefully engaged:
The at-home work environment may not be as comfortable as the desk at the office. Young people often don't have desk-like setups. If they're on video calls all day, people who share a house may end up alone in their room all day with nothing but a monitor to interact with.
Right now, people are bombarded with fear messages at a point where we're asking them to have less human interaction, less movement and be outside less... yet these are all ways that enable humans to handle stress and fear well!
For team members that normally spend a lot of time with customers and in high engagement roles — often because that's how they're wired — a week of work from home will be hard and a longer run even harder. What makes work fun for them will be significantly diminished if you don't address the interaction gap.
New members of the team may struggle to connect and build bonds, because they won't have the coincidental conversation opportunities they'd typically have in person. The new guy rarely jumps into the middle of team meeting, so where does he jump in?
Make WFH Work for Your Team
There's no time like now to get the right tools in place and be thoughtful about protecting the personal connections to each other and the fun that comes from side-by-side achievement! To bridge the home office and uncertainty gap we all face, we've taken a number of steps forward:
Bias to video-first conversations. If the chat is longer than 3 lines, click the video call option on Slack, Microsoft Teams or Cisco Teams instead. Conversations matter more now. We did a re-up on training, so everyone knows how to use all the cool features of these tools.
Weekly all-hands that focus on lateral learning and give more team members opportunities to present their successes, practices or work product. This will keep silos down and create more pathways for conversation.
Weekly "best outfit on a video call" contests are fabulous. A woman on our people ops team showed up with a luxury spa as the video background image, and she was dressed in a robe, hair wrap, and full facial mask for the entire call. Don't underestimate how much your team needs to laugh together right now!
We created an "HOVLane" chat channel for "home office views" and folks post pics of where they're working today. You're immediately invited into everyone's home and feel more connected — it's easy and magical. As schools closed, we added pics of young office mates and invited them into our con calls.
I do walking AMA (ask me anything) calls every week. When you're WFH, you end up sitting much more than you would at the office. This gets us moving together; you have to be walking to join even if it's just around the coffee table. We use walking 1on1s now as well for the same reason.
I record a "daily dose" to jump-start the day that includes my point of view on wins and news and a big chunk of fearlessness. It's the 5 minutes of perspective I would have shared if we were getting coffee in the kitchen together, but it now reaches the whole company.
We're sending spring flowers weekly to people's houses to bring the outside in and brighten whatever it is they're using for a desk. They're $7 on Amazon and a ridiculously simple way to refresh moods and rooms.
Our Chief People Officer is changing up our new hire onboarding process as well as running a weekly huddle for managers to help them be good listeners and leaders in challenging times and to give them some ventilation room. They'll need to be effective in managing anxiety and uncertainty. A lot of our managers are young or first time leaders, so we're making sure they can shine even when it's cloudy skies.
We're closely tracking team members with at-risk family members and everyone's well being from 2 degrees inward, so we're ready to extend the safety net. We used this week to build a stock of symptom-relief kits and food kits for team members who become ill or face full isolation.
We're adding a stipend to upgrade home wifi, monitors, or chairs. We're looking at other ways we can provide services and support as well, including coordinating and supplementing kid activities as many of our staff face the complexity of school closures.
Although I shouldn't be, I'm surprised how important these 10 things have been to the people across the organization. I'm awed by how mobilized and motivated the team is. I think in large measure it's because what makes us great — our connections with each other — have actually gotten 10x stronger in the past two weeks. There are challenging times ahead, but there will also be epic moments of leadership and citizenship that shape our companies and careers forever. You've got this.
See Next Post: Leading from Home.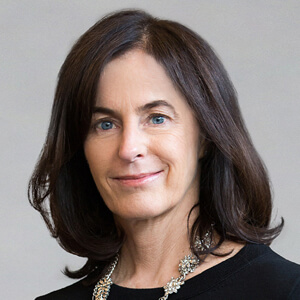 Deidre Paknad has been CEO of several high-growth organizations and ran a high-growth business at IBM. In addition to her primary role as CEO at WorkBoard, she works with senior leadership teams to clarify, align and measure strategic priorities. Deidre has over a dozen patents and has twice been recognized for innovation by the Smithsonian Institute.