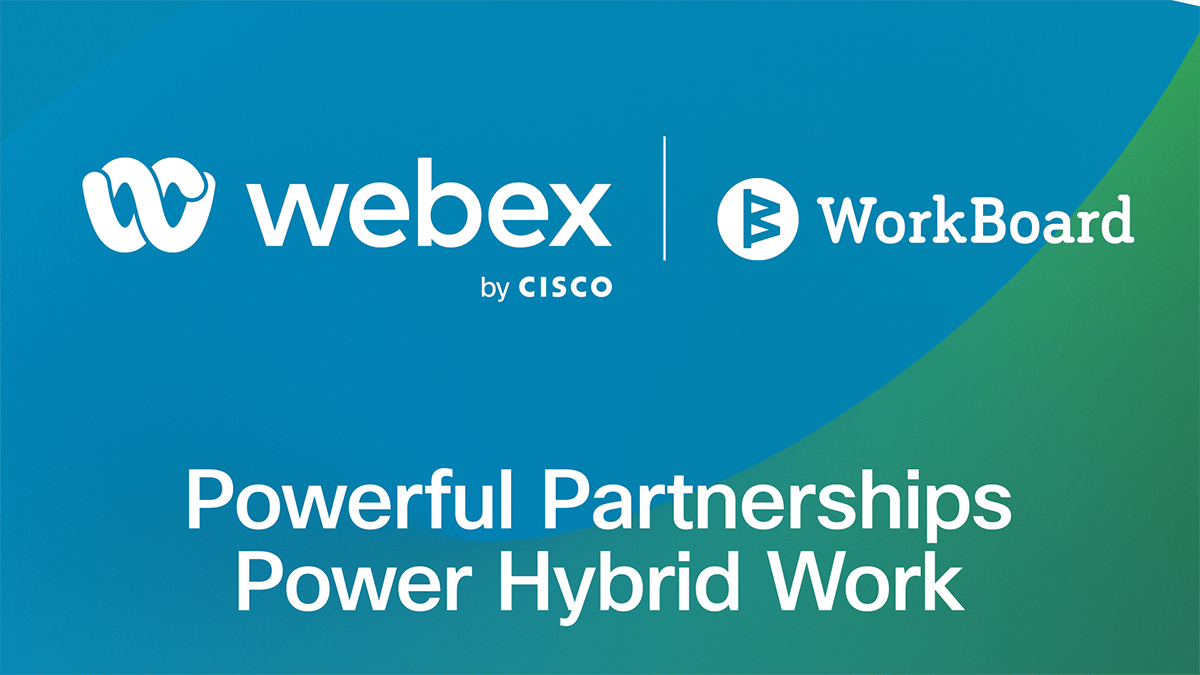 Now you can enjoy everything you love about WorkBoard directly in Webex!
WorkBoard is now embedded in Webex by Cisco Meetings and Messaging, creating less effort and higher impact for teams and high velocity on bold strategies for organizations.
We are thrilled to finally share the news rolling out today at Cisco's exciting Webex One event! A longtime customer, we're proud to also count Cisco as a phenomenal integration partner. We are both dedicated to helping people achieve their best possible results.
Powering hybrid work together, the partnership between WorkBoard and Webex makes it easy to bring your teams together to do exceptional work no matter where they are doing that work.
Engage in Meetings that Matter
Do you ever find yourself wondering "what's the purpose of this meeting?" WorkBoard's smart agendas incorporate objectives and progress towards them, so it is easy to embed OKRs into your digital operating rhythm. Access smart agendas from within Meetings to ensure everyone spends their time on the most important discussions.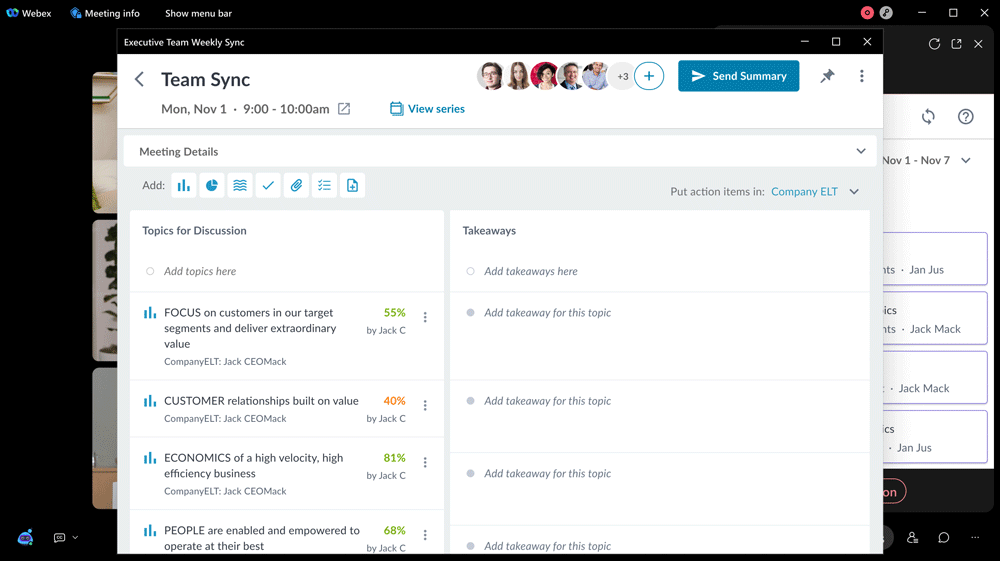 Stay on Track All in One Place
For seamless access to the facts you need every day, easily access WorkBoard in Messaging: Your OKRs, Heatmap, automated Biz Reviews, and Results Analytics. Everyone can see the goals and progress the team is driving so energy and effort is spent on what matters.
You can easily bring strategy execution into weekly focus. Share your key result progress with your team in Webex Messaging without juggling multiple windows.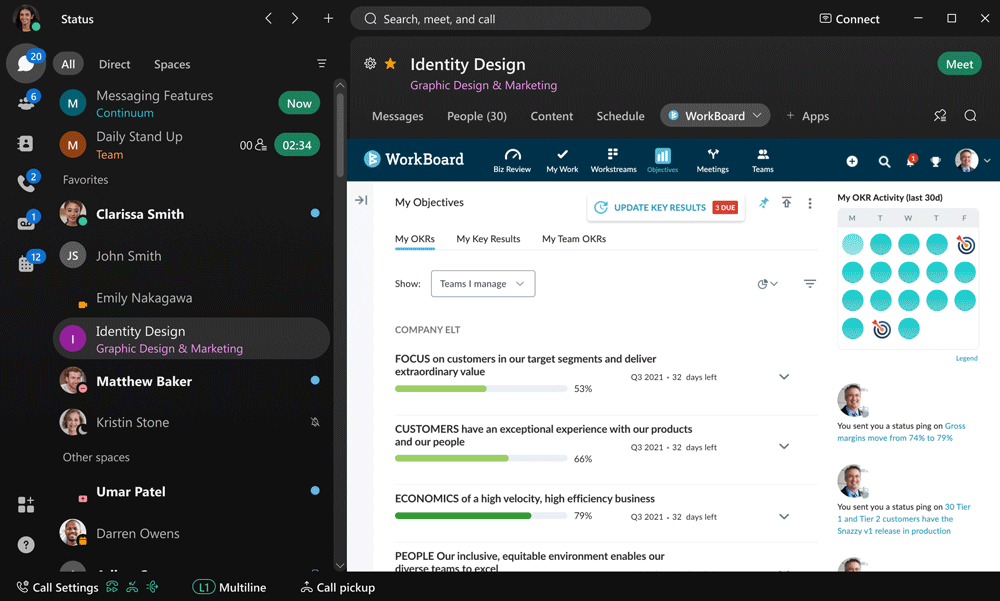 High-Growth Companies Benefit from Strategic Clarity and Focus
Leading, high-growth companies can now bring objectives into daily Webex conversations with ease through WorkBoard's embedded app. The simple and seamless integration launched on Oct. 26 provides easy transparency into how team OKRs connect to their organization's top priorities.
"Now our customers, including Cisco itself, can bring their strategy into focus for teams across their organizations," said WorkBoard CEO and Co-Founder Deidre Paknad.
Anna Birch, Chief of Staff, Security Business Group, Cisco said, "having a tool that allows you to scale and operationalize the OKR framework is really important. We love WorkBoard."
More to Come
Look out for further enhancements coming soon in Messaging to make it even easier to calibrate on the few things that matter most at the start of every week and to celebrate your team's micro-victories at the week's end. We are thrilled to simplify your workday through this potent pairing. Follow us on Twitter @WorkBoardInc @Webex and share the news about #WebexAppHub!
Ready to get Started with WorkBoard in Webex?
Only WorkBoard enterprise account owners have access via Webex. Ask your system administrator to enable WorkBoard in the Control Hub and check out more details here.
Learn more about what WorkBoard can do for your organization and request a demo.
Like it? Get more and share!